Mile 42 Denali Highway
Maclaren Lodge is situated between the Parks and the Richardson Highways near the base of the Maclaren Glacier. Once the original travel route into what is now called Denali Park, the Denali Highway is often overlooked by today's travelers.

This is high alpine country, the Denali Highway is the states second highest highway pass.

If you are a traveler from Paxson end of the Denali Highway, we are just short 42 miles the first 20 miles is on paved road. Those arriving from the Parks Highway it is 92 miles, with only the first three miles being paved.

The Denali Highway during the winter months is closed to thru traffic. Access during the winter months to the lodge is via snowmobile, dog team, or air transportation.

The Denali highway is a favorite desitnation for hikers, fishermen, wildlife viewers and photographers. In the winter explore the endless trails by snow machine, cross country skii or snow shoes and return to the comfort of Maclaren River Lodge cabins.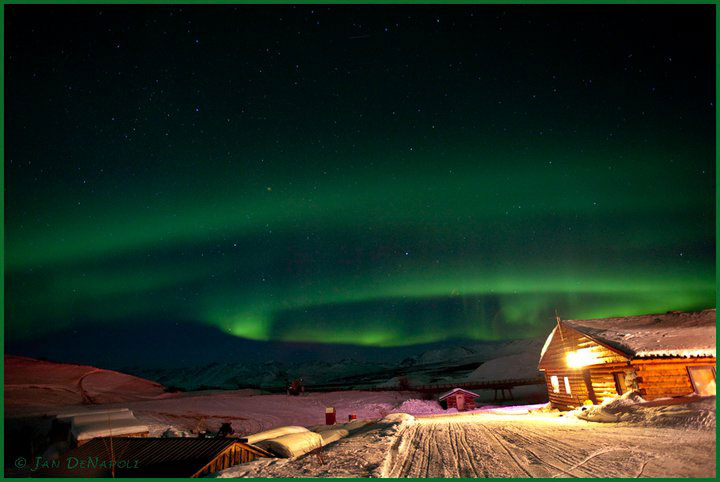 Spectacular northern lights (photo by Jan DeNapoli)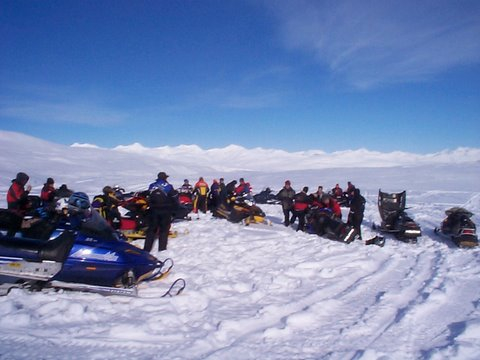 Endless snow machine trails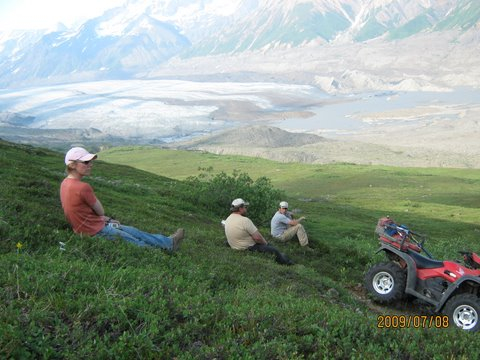 Maclaren Glacier summer treks