---
Contact us for
more information.

Maclaren River Lodge
Mile 42 Denali Highway Google Maps

Phone:
(907) 388-6361

Email us

Mailing Address:
Maclaren River Lodge
HC 02 Box 7282
Gakona, Alaska 99586

---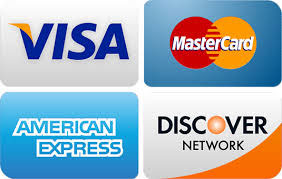 Traveler Reviews
Reviews from our guest
Joe Meyer is a rare find among wilderness guides—someone who combines a profound intuition and knowledge of the American wilderness with a rare gift for working with people seeking to find their own experiences of the "last frontier."    With Traverse Alaska, Joe deploys these gifts in Alaskan backcountry trips that lead his clients into that amazing wild by bike, hike and packraft, with just the right mix of planning and improvisation.  This approach allows for incredible diversity of experience even in a day trip, in the company of a wonderful guy who appreciates the opportunity to share his favorite places and the best ways to experience them.  I can't imagine a better way to have experienced the real Alaska than the trips I took with Traverse Alaska.  My only regrets are that I didn't have more time to stay out there longer and see more of what Joe and his backcountry had to show us—and that I didn't have Joe helping plan our entire week in Alaska.  


---
Joe took my 18-year-old son and I on a day hike out the Denali Highway to the Maclaren River in June, not long after the high snow had melted in a late spring.  The adventurous, friendly folks at the awesome Maclaren River Lodge got us upriver to their backcountry camp, and from there we hiked off trail in the wide river bed to just short of the toe of the glacier.  After lunch on a knob looking over the amazing expanse of the glacier and the gnarly rapids flowing out of the range, we inflated our packrafts and paddled the several miles back down to the lodge under the curious eyes of caribou running along the river banks.  We are experienced freshwater canoeists, but had never experienced the genius of packrafting—portaging a sturdy, nimble inflatable boat that packs under five pounds to reach otherwise inaccessible headwaters of wild rivers, and turning the second half of a long backcountry summer hike into a cool float back to base.  Between sunup and sundown (okay, the sun never really went down), Joe introduced us to the wonders of the Alaskan backcountry—the fenceless expanses outside of the maintained parks, where intrepid explorers can still intuit their own way through a wild realm where the only real trails are the ones left by the megafauna.


---
We took an extended weekend for the 4th of July and visited Maclaren River Lodge located at Milepost 42 on the Denali Highway in Alaska for a working vacation involving a photo shoot.  This highway also know as Highway 8 used to be the only way to Denali National Park traversing from Paxson on the east end and meandering through some of the most spacious and gorgeous scenery you will ever see, ending up in Cantwell approximately 120 miles later.  The Maclaren River Lodge is an an awesome place to vist with something for everyone.  There is history to relive, relaxing, a very nice restaurant, accommodations, great conversation, a beer and wine bar to wet your whistle, internet access, tire repair or replacement, minor auto repairs, emergency fuel, jet boat rides, world class Grayling Fishing, the Maclaren Glacier and the Maclaren River.

This is a must on your "Bucket List"!  If you travel by RV or Camper, they have places for you to park for the day or you are welcome to stay overnight.  If you are a tent camper, they have places for your tent and you can enjoy all of the amenities of the lodge, including the showers.  If you prefer to lodge in one of there very clean cabins that is also available.  There are different types of cabins to meet everyone's needs.  They have a couple of very spacious cabins with their own private bath, tub and shower.  They also have dry cabins where you share a central bath house.  Now this central bath house is very private, it is actually 3 separate rooms each with a private shower, sink and toilet.  So no gang toities here.  There is electricity provided in all of the cabins.

The lodge offers a variety of menu items for breakfast, lunch and supper.  They also have a special of the day that is not usually one of the menu items.  For instance, for a couple days while we were there, the specials were Baby Back Ribs or Manicottis.  The coffee is always on and they have a variety of teas and of course soft drinks and juice.  Home made bread is made daily and fills the lodge with that amazing aroma.  There is also a Gazebo with a huge grill and many tables and chairs.  If you are a group traveling through, this might be a wonderful option for your group to enjoy.

For activities there is a Jet Boat Ride approximately 10 miles up the very winding and scenic Maclaren River towards the Maclaren Glacier.  About 4 miles from the glacier there is a permeant campsite with a tent, fire ring and outhouse that you may use also.  This area of the river offers spectacular views of the Maclaren Glacier.  There is abundant wildlife in the area including bears, moose, caribou, bald eagles and many other birds.  When you take the Jet Boat Ride towards Maclaren Glacier you can also ask for the lodge to put canoes onboard the boat. Then you can float back down the river approximately 10 miles at your own leisure or you can stay overnight at the tent camp and then float back down the next day. Also while we were there 2 men who had been up the river and back in one of the tributaries for 4 days, another service provided by the lodge; Transportation to World Class Grayling Fishing, came back to the lodge and they had an awesome time and caught a lot of fish. They went up by boat and then met at a predetermined day and time for the ride back. I heard more than once, from different groups, on different days, that they caught over 100 fish a day. Now if you take into account that most fishermen LIE, and count by FIVE'S, that is still 20 fish per day.

There are abundant hiking areas and also ATV Trails in the area surrounding the lodge.  The lodge also offers tire repair and/or replacement if you need these services and also some minor auto repairs can be accomplished right on site or even down the road a few miles.

I highly recommend traveling the 120 mile Denali Highway from end to end with an overnight stop at Maclaren River Lodge.  If you are looking to get out into some pristine wilderness without a lot of people and noise this is your place.  You can look them up on the internet at
www.maclarenlodge.com which even includes a live weather cam.

Robert (Alaska Bob) Parsons


---
Dear Everyone At The Maclaren River Lodge,

I was able to fulfill a 20+ year dream this past August.  I first saw the Maclaren River Lodge in 1995 during my first trip to Alaska.  This trip North I was able to stay at your lodge and go grayling fishing up the Maclaren River.  I've been to Alaska over a dozen times and this was one of the very best outdoor experiences of my life.  A big thank you to everyone at your lodge.  All of you contributed to me having a super time there.  I hope to stay at your place again.

Dennis Meye


---
We made our first trip to Alaska in June of 2018 and were excited to have the opportunity to travel on the Denali Highway. We were out among the moose, caribou and grizzly bear.

We stayed at the Maclaren River Lodge in the Aurora Cabin on June 15th. It was a stormy day and there was not internet service but that just made our stay more quiet and enjoyable. The cabin was spacious with an awesome view. We ate dinner and breakfast in the restaurant and the food and service was awesome. Although small, the bar served the purpose well.

We would recommend Maclaren River Lodge to anyone who is not looking for spending the night in the great outdoors in a cabin. We will definitely return to the lodge on our next trip back and will want to stay in the new cabins that were being built.

Gary & Linda Litzenberger Kansas City, Missouri


---
Hello Alan and Susie
And staff......

I just wanted to thank you all for a pleasant weekend at your lodge, never being on the Denali Hwy before in the 37 years I have lived in Alaska was a true delight.
The beauty of that country is well beyond amazing....Both you and your staff made me feel at home and very comfortable during the stay. The food was great, plentiful and at a modest price.
Some of the other guests were so entertaining as well and I was happy to fit right in at Maclaren River Lodge. Hoping to see you this winter in Fairbanks.

Cheers!
Debbie

PS
Will be posting on Trip Advisor next😎


---
Hello!
I stayed at your remote camp a few weeks ago and had such an incredible time. Thank you so much! You have done such an amazing job with the camp. I hope more people can experience your camp! Thanks again!

Best,
Katherine Katherine Sinsky


---
I wanted to thank you for the excellent stay. You will be seeing more of me on and off duty. I am still learning the ropes around here and I hope to take some time this summer to bring my wife and stay with you all again.

I was not sure if you had any place to put a review but if I could be quoted, here you go...

"The food was great and the company greater. You have to experience the excellent staff, patrons, and breathtaking views at The Maclaren Lodge."

Thanks again,
Ronald Betts
Outdoor Recreation Specialist
Family Morale Welfare and Recreation
Ft. Greely, AK (Pacific Region)


---
Just a quick email to thank you all for your great hard work and fab lunch that we received on our tour with princess tours on about 28th may the food was brill and service excellent we felt your pricing very good considering the transportation costs involved you have the best location in the world keep it up.

Heather from england.


---
WRITE A REVIEW


We would love to hear from you. Wrtie a reveiw ...email to

maclarenlodge@wildblue.net

or drop us a letter at Maclaren Lodge HC 02 Box 7282 Gakona, Alaska 99586